This post contains affiliate links (I get a commission at no extra cost to you for purchases made through links in this post).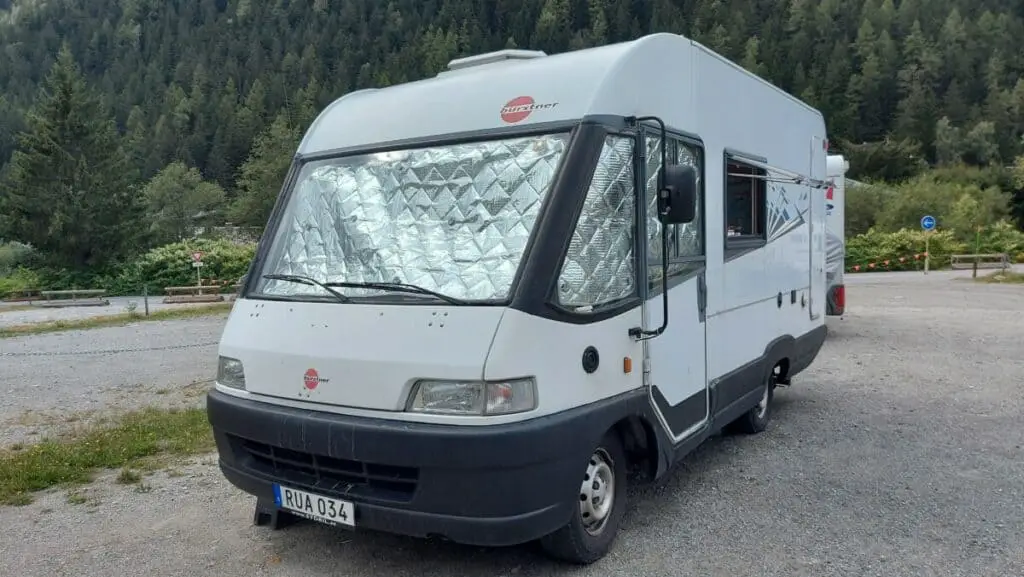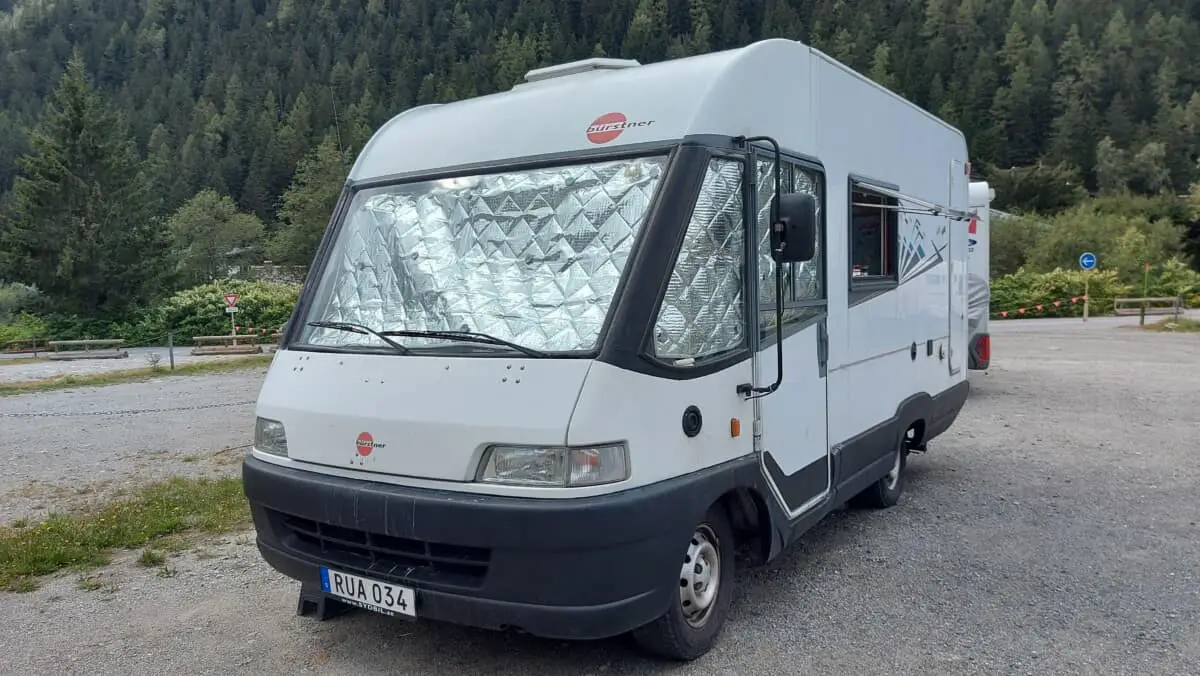 RV sealant tape is an essential tool for any RV owner. Using it correctly can help you stop leaks in any emergency and keep your RV in tip-top shape. With so many products on the market, knowing which is the best can be challenging. 
The best RV sealant tape overall is Eternabond, it is versatile and durable, but other brands may work better depending on your needs. Gorilla Patch and Seal is a great budget pick, and Ziollo RV Flex repair is good for heat.
The best tape to use on an RV is one that's designed explicitly for the job. There are several different types of tape sealants, but they all have different uses and benefits. I'll go over some common questions about how to use sealant tape for an RV, what types of tape are available, and what their best uses are.
I recommend always having sealant tape in your RV for solving emergency leaks quickly and easily! Although I only recommend using sealant tape for emergencies or over slide-outs. For resealing your RV properly, I recommend using a lap sealant like Dicor or an adhesive sealant like SikaFlex.
What To Consider When Buying Sealant Tape
On the road, anything can happen. Storms, accidents, and regular wear and tear can leave your RV roof damaged or vulnerable to accidents. When it comes to RV roof repair, there are plenty of options. 
And while you could always pay for repairs out of pocket at your local RV shop, plenty of DIY options can help get you back on the road quickly and affordably. One such option is sealant tape—a convenient solution that can patch small holes in your roofing material and prevent further damage from occurring over time.
Sealant tape is a type of tape that's used for sealing cracks and leaks in your RV. It's made from a soft, pliable material that creates a tight seal without damaging the surface of your vehicle. It comes in various colors and thicknesses, so there's sure to be something that fits your style and needs.
There are many benefits to using sealant tape instead of opting for a full-scale renovation or a new RV:
It's usually the least expensive option.

Sealant tape can be used on many surfaces, from windows and doors to trailers and RVs. It can be used on any part of your vehicle.
.
It's straightforward to apply.
When buying RV sealant tape, it is essential to consider a few factors:
Look for a waterproof, UV-resistant product designed for outdoor use. You don't want the tape to give up and create a mess if you're caught in a rainstorm, washing your vehicle, or the like. 

Find a product with a strong adhesive backing to create a secure and enduring bond. For RV roof repairs, you need something airtight. If anything gets in between the tape and the roof, you may have a larger problem on your hands. 

Ensure the sealant tape is flexible and can conform to any surface. 

Ensure the sealant tape is easy to apply and requires no special tools or primers. Don't let me stop you if you're interested in using primers or fancy tools! However, you should check if the tape you purchase needs anything extra before you purchase it.
Also, check for UV protection and heat-resistant sealant tape. We tend to travel to places where it gets pretty hot in the warm season, and we don't want the adhesive on our sealant tape to melt or give due to the temperature. 
With some research, you can find the perfect RV sealant tape for your needs. I'll go over some of my favorites below. 
Best Overall Pick: EternaBond RoofSeal
Eternabond RV sealant tape (Amazon link) is an innovative and reliable product that provides superior performance and protection for many applications, which is why it's the top pick on this list.
The product's manufacturers promise an airtight seal, and it comes in several colors and sizes available to fit your needs.
This tape is widely available, and you won't need to go hunting for it or stock up for fear you won't find it again. You can find Eternabond in most places RV products are sold. Watch this video to see how these tapes set the industry standard: 
Regarding RV protection, Eternabond is renowned for its rubber sealant qualities and is perfect for patching holes and cracks. The Eternabond RV sealant tape is made of patented rubberized material that creates a permanent seal to bond to all different RV roof types and surfaces.
It's not difficult to use or prep for, either, and no extra tools are needed. You can expect to finish the job in less than ten minutes (depending on how big it is). The Eternabond tape is an excellent choice for amateur and professional repair projects, although, at cold temperatures, you should use the primer; more on that here.
Not convinced, and do you need more benefits? Consider the following: 
Eternabond is waterproof and UV-resistant.

Its adhesive backing ensures a secure and enduring bond. 

Its flexibility and superior adhesion make it an ideal choice for everything from sealing roofs, windows, and vents to repairing RV awnings, skylights, and other outdoor structures. 

The tape is made from a heavy-duty rubber compound that will stick to your RV's roof for years, and it comes in an easy-to-use roll, which can be cut into any length you need for your repair job. 

Eternabond is an excellent product to use on your RV and is usually available at any hardware store. 
Pros
Easy to apply
UV resistant
Heat resistant
Waterproof 
Multi-surface use 
Cons
Difficult to remove, but here you got an article on how to do it.
You'll need to cut it to size
You may have some product wastage, depending on the size of the roll
If you decide to go with EternaBond, you should also check out this 7-Step application guide for it.
Best Budget Pick: Gorilla Waterproof Patch and Seal Tape
Gorilla Patch and Seal Roof Tape (Amazon link) is a durable, heavy-duty tape that can repair leaks on RV roofs. It's an excellent choice for repairing small leaks and cracks in the roof of an RV.
If you're unfamiliar with Gorilla products, they're usually of pretty incredible quality. In particular, Gorilla Waterproof Patch and Seal Tape is a reliable and durable solution to patch and seal leaks. It can be used on both wet and dry surfaces and is designed to seal out water, air, and moisture. It has a heavy-duty adhesive backing and weatherproof, flexible backing that conforms to any surface. 
The tape is designed to offer long-lasting waterproofing, so it won't need to be replaced as often as some other RV roof repair products. This is good, considering the tape claims to be permanent (meaning you'll have difficulty removing it if you mess up on your first application). It comes in a convenient roll that makes it easy to use and can be cut into any length you need for your repair job.
Gorilla Tape provides exceptional heat resistance and can seal around windows and vents if you're frequently traveling in warmer climates or if you often use your vents for heating. Additionally, it won't crack or peel off, even when exposed to extreme heat. It also looks good on RVs. 
Gorilla Waterproof Patch and Seal Tape is UV resistant, so it won't fade or become brittle easily.
Pros
Convenient 
Not just for RV use
Inexpensive
Easy to use
Found in most hardware stores and online
Cons
Not as sturdy and durable as others on the list
"Permanent" application, so it's difficult to remove
You need to read the directions carefully before applying the tape
Most Versatile: Ziollo RV Flex Repair Tape 
Ziollo (Amazon Link) is an excellent option for overall protection and long-term durability, but it comes at a price. This brand provides flexible, waterproof tape to repair leaks in RV roofs, and it can be used for small or large holes up to 1.5 inches (3.81 cm) wide and 5 feet (152 cm) long. 
However, it's not all bad, and its high price tag is worth it because you don't have to reserve it to single-use on your RV. The product has proven to be quite versatile in its applications; it can seal cracks in floors and walls and protect electric wires from moisture damage when applied around them. 
Additionally, you can really customize your experience based on the project at hand. This tape comes in several sizes—ranging from 1/4 inch (0.64 cm) x 50 ft (1524 cm) rolls to 2 inch (5.08 cm) x 50 ft rolls (1524 cm) —and can withstand temperatures as low as -20 degrees Fahrenheit (-6.67 degrees Celsius).
With Ziollo RV Flex Repair Tape, RV owners can easily make repairs and keep their vehicles in top condition. It's easy to apply and requires no special tools or primers. And also resistant to extreme temperatures and UV rays, making it suitable for repairs in any climate.
Pros
UV Resistant
Extreme temperature resistant
Easy to use
Versatile 
Durable
Different Colors
Cons
It may leave damage or residue when removed.
Expensive
Difficult to find in-store
How To Use Sealant Tape
You can use RV sealant tape for patching holes and cracks in walls, ceilings, and other surfaces. RV sealant tape is easy to apply and requires no special tools or primers, and it allows you to quickly and easily make repairs and keep your RV in top condition.
Sealant tape is straightforward to use as long as you follow these simple steps:
Clean the surface before applying sealant tape. If you skip this step, dirt or grime from the surface can get stuck between your sealant tapes and end up causing an unsightly mess later on.

Peel back about an inch of backing on each side of your sealant tape and press firmly down onto your RV surface until it sticks.

Use a roller to push the tape to the surface for proper adhesion.
When repairing a crack, you should apply the tape in a way that will leave no space for moisture to seep through into your RV. This means applying it directly over the crack and pressing it firmly with your finger or thumb. But you can read a more comprehensive seven-step guide on how to apply it here.
Final Thoughts
Whether you're a seasoned RV owner or just getting started, one of the most important things to remember when using your vehicle is how to seal it properly to avoid getting water damage and losing tons of money repairing that.