This post contains affiliate links (I get a commission at no extra cost to you for purchases made through links in this post).
Electricity is a crucial part of modern living, but many people opt to disconnect from the electrical grid when camping. However, some campers may bring along appliances or travel in motorhomes that require power hookups. Most campgrounds offer electrical service, but how much can campers expect to pay? 
Campgrounds charge between $3 and $7 daily for electricity use. This cost may be included in the campsite's amenities fee or as an add-on, depending on the campground's policy on electricity fees. Some campgrounds offer discounts if you pay for your stay in advance. 
In this post, I'll tell you whether campground electricity is free to use and how campgrounds calculate electricity fees. I will also cover campground electricity provisions in the USA and Europe.
Is Campsite Electricity Free for Campers?
A few campgrounds in Europe and the United States offer free electricity for all campers, but most campgrounds charge electricity use fees. 
Free campgrounds are the only places you won't need to pay for electricity. However, these campgrounds are scarce and difficult to find unless you have plenty of time to wander around. 
The National Forests and National Grasslands in the United States have large open spaces for free camping where you won't have to pay any fees. Additionally, most casinos in small rural towns offer overnight parking for motorhomes; sometimes, you can find free electrical hookups in these places. 
Most European countries will allow you to camp anywhere in nature, subject to local laws. However, the downside is there are no power hookups as governments strive to preserve the natural environment, but this also means that campers don't pay electricity fees. 
Private campgrounds will require you to pay for electricity, which will be included in your overall utility charges when you book a campsite slot. Apart from the lot rental fee, you can also expect to pay for the following:   
Water
Restrooms with flush toilets
Warm shower
Sewer line hookups
Telephone 
The use of showers at campgrounds is usually something you pay for each time you use it; something like 50 cents for a couple of minutes of showering time is quite usual, but sometimes it is included in the campsite price.
To avoid unwanted charges, list the amenities you need and check the campground's terms before settling on a campsite.
Luckily RVers Don't Need Much Electricity
Well-established campgrounds like Campsites at Disney's Fort Wilderness Resort have full hook-ups with 20 amp, 30 amp, and 50 amp capabilities, which are ideal for RVs, motorhomes, and caravans. Luckily, these electricity charges are cheap.
Typically, travel and camping appliances consume less power than home appliances, bringing down electricity costs. You will also use your gadgets for fewer hours since campers spend a good deal of time enjoying the outdoors, which is the essence of camping.
Some campers spend an entire day outdoors and only consume electricity with:
Lighting
Food preparation
Air conditioning at night 
Entertainment
Most modern RVs are also energy efficient with the inclusion of the following technologies:
Solar panels on their roofs drastically reduce reliance on the motorhome's main electrical grid.
Standby gas or diesel generators are built into the RV body to generate electricity when solar power becomes insufficient.
Blackout shades trap heat during the winter and keep the RV's interior cool during the summer, which is more efficient for temperature control than an HVAC system. 
Insulated water pipes help prevent pipes from freezing in cold weather and reduce electricity use as water takes less time to heat up.
How Campgrounds Calculate Electricity Cost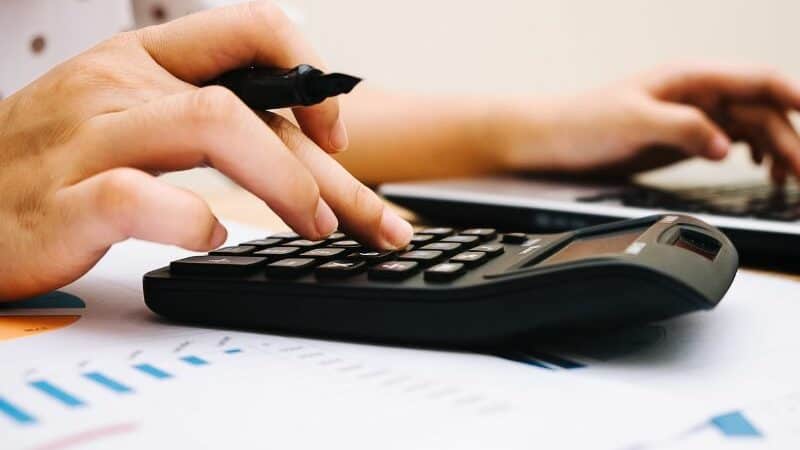 Most campsites calculate a daily flat rate for your camping period based on the following: 
RV model
Number of appliances
RV size 
The region's average energy prices
Weather is also a significant determinant, so expect to pay more in extreme heating and cooling conditions. It is unlikely that an RV or van camper will consume more than 30 kWh, even in extreme weather conditions. Thus, most campgrounds in the United States limit their electricity use charges to $5 daily.
For example, the average energy cost in America in August 2022 was $0.167 per kWh, slightly increasing from $0.144 in September 2021. So if an RV consumes an average of 20 kWh for a stay in fair weather. Thus, a camper will pay $3.34 a day based on the current energy costs in the United States. 
Since this is a reasonably small amount, campgrounds will include electricity costs in the amenities fee. Few campgrounds calculate electricity fees separately from the overall utility charge, so check the terms before booking. If you don't own an RV, tent camping will be way cheaper in terms of electricity cost.
Camping in Europe costs more than in the United States, considering Europe's higher electricity costs. Statistics show that electricity in most EU countries costs almost twice as it does in America. The average business electricity price in the EU for the first half of 2022 was €0.26 per kWh. Note that the current exchange rate for a dollar to the Euro is 1, so a dollar is equal to the euro.
The electricity price difference between the US and Europe suggests that you will pay $2 more for each day of camping in the EU compared to the US. In some European countries with remarkably higher electricity costs, campers could spend an extra $4 per day on their electric bills while camping. Countries with the highest electricity prices include: 
Belgium
Denmark
Germany 
Italy
Ireland
On average, a European RV camper will pay between $5 and $9 for electricity daily. Camping electricity costs in the UK will be almost the same as in other European countries, considering that each kWh of electricity in the country costs £0.26 ($0.25) for businesses. Camping electricity costs in the US are more favorable compared to European countries.
When I stayed the winter at a campsite in Norway last year, we had the option of either buying an electricity meter that counted how many kWh we used and then paying 20 cents for each kWh or paying a flat rate of 60 USD/month in electricity on top of the cost of the campsite.
We went with the flat rate since I calculated that that would be about the same rate, and I wouldn't need to get an electricity meter as well, just much easier at the time. This was a very good price just before the electricity prices went through the roof! And as mentioned now, you should expect to pay more.
Have Camping Electricity Costs Increased?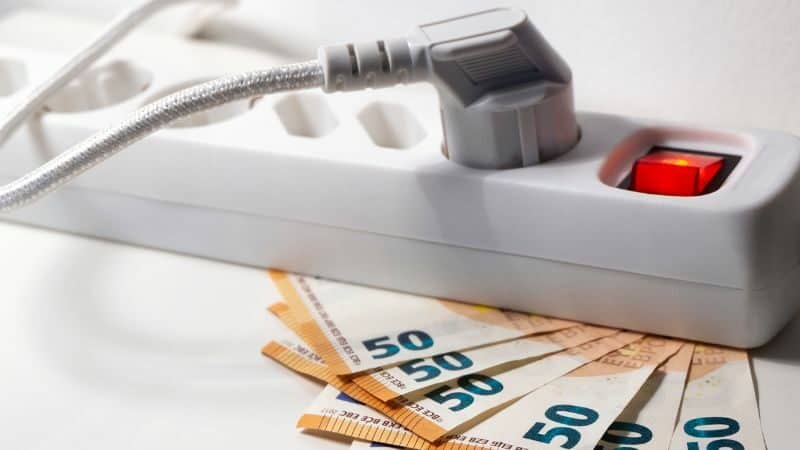 Energy costs have been rising over the past decade. This increase is a global trend that affects all energy sources, including electricity. You are paying more today than you did a decade ago, and you will likely pay more in the future. Which also reflects the electricity prices at campgrounds.
America's electricity costs are higher today than they have been for a decade. With wars happening in parts of the world, energy prices are spiking due to governments imposing economic sanctions and trade barriers.
A June 2022 World Bank report estimated that overall energy prices increased by 26.3% between April 2020 and April 2022, which is prospected to increase further to 46% by 2023. The report's findings imply that you should expect to pay between $7 and $10 in RV and van camping electricity costs by December 2023, a significant spike from the $3-$5 you are paying today.
Electricity Cost Management Tips for Campers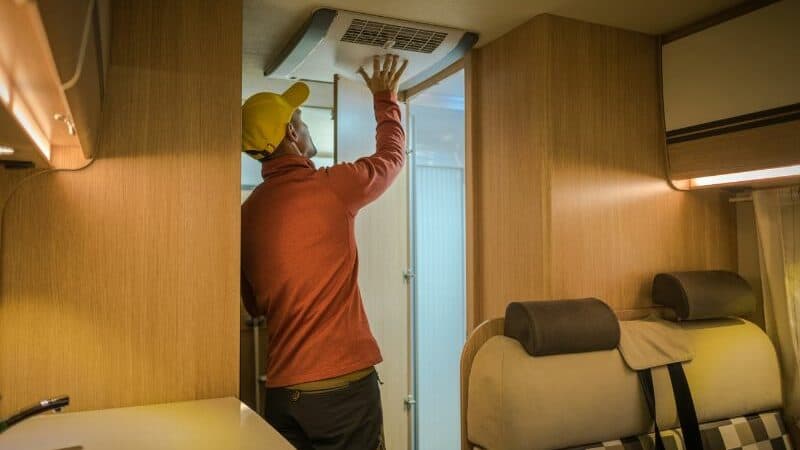 The things in your RV that uses the most electricity will be anything that creates heat or cold, such as your furnace, water heater, AC, or fridge, but items like a hairdryer, water kettle, coffee machine, or electric cooktops will also use a lot of electricity.
It can be worth considering if it is cheaper to power some appliances on propane even when you have an electrical hook-up, such as your fridge, furnace, or water heater if you realize that the electricity at a campsite is very expensive and not at a fixed rate plus if you know that propane is cheap; consider powering what you can on propane.
Make Inquiries Beforehand
If you are unsure how much electricity will cost, discuss these rates with your campground before setting up camp. This discussion will establish if there is a daily flat rate or a general rate for electricity use and if the cost is included in the camping fee. Also, take this opportunity to enquire about other necessary amenities such as water, dump station, and garbage.
Carry Alternative Power Sources
If bringing alternative powersources can be enough for you to avoid even getting an electrical hook-up and you maybe could avoid paying extra for a campsite with electrical hook-up, this could lower your costs significantly over time; Consider bringing along alternative power sources such as: 
Battery packs
Solar chargers
Rechargeable LED flashlights
Portable power stations
A spare battery pack will reduce your need to plug an electrical device into the campground's electrical hookups. LED flashlights can also be used conveniently at night after adequate daytime charging. Overall, these portable power sources will lower your energy costs if it means you won't need an electrical hook-up.
Go Small on Meal Preparations
Consider preparing meals over campfires or propane camping stoves. You can also bring dry food such as cereal bars and nut mixes. This minimalistic mealtime approach can reduce energy consumption and add fun to your camping experience. 
Pack Light
Pack lighter electrical appliances and bring only the gadgets you need to function. Bring along devices that don't consume too much power or opt for clean, renewable energy sources:
Instead of expensive RV air conditioning, consider 12 volts DC fans that can run on solar power.
Warm your food over a campfire instead of packing a microwave, which helps lower energy consumption and makes camping more fun. 
Strap foldable solar panels to your backpack for portable clean energy to charge your devices when you're outdoors.   
Use battery-powered appliances instead of ones that need a constant power supply, as batteries can last for months before needing a change. 
Final Thoughts
Camping is a fun experience that offers a break from city life, but worrying about electricity costs can dampen the adventure. Electricity fees can increase your camping costs significantly, drawing funds from other activities you'd rather spend your money on. 
Expect to pay $3-$5 per day for camping electricity costs in the US and $5-$9 per day in Europe today, but note that this amount is likely to increase as energy prices continue to soar. To save on utilities, don't use the AC or furnace more than necessary.
Sources
The New York Times: Get Ready for Another Energy Price Spike: High Electric Bills