This post contains affiliate links (I get a commission at no extra cost to you for purchases made through links in this post).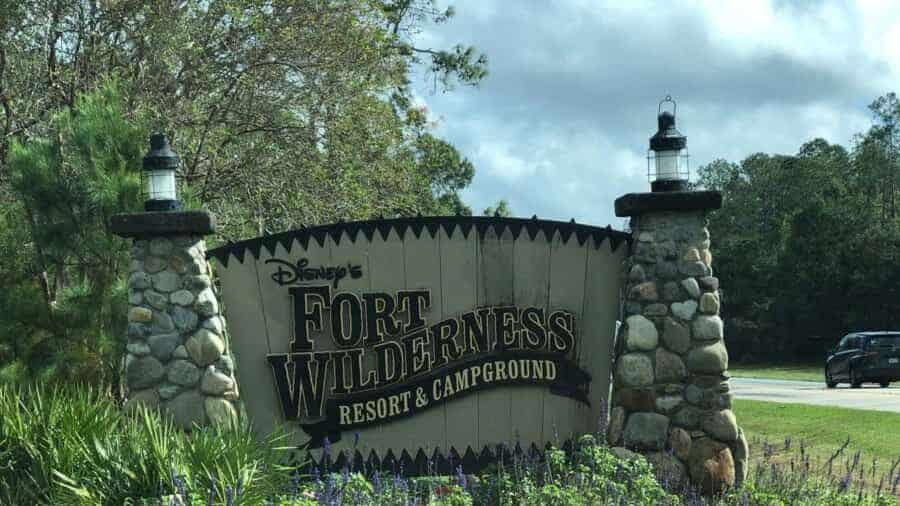 Disney's Fort Wilderness campground in Orlando, Florida, has just about everything you could imagine for hooking up your motorhome, RV, or caravan. When it comes to full hookups, do they have any available?
Most Fort Wilderness sites have full hookups with 20 amp, 30 amp, and 50 amp capabilities in addition to water and sewer. The only ones without full hookups are the primitive sites, which have just water and electricity. The most basic setup with full hookups is sites 1600 to 1900.
After reading this, you can see which sites might better suit your situation. Whether you have an RV, motorhome, or caravan, you can find hookups to accommodate your stay.
Does Fort Wilderness Have a Dump Station?
Those interested in short-term stays are probably not concerned about dumping your tanks. However, do not expect to dump them on your way out.
Fort Wilderness does not have dump stations, so if you camp at loops 1500 and 2000 in something like a pop-up or caravan, it will not have a sewer connection. You will need to consider this if you have a toilet or shower in your rig and mostly use comfort stations instead.
However, there are comfort stations in every loop for your convenience if you book in one of those loops. These are equipped with oversized showers, plenty of toilets, and a separate area for laundry so that you will be good but
Differences Between Hookups at Each Loop
As mentioned, all sites have full hookups except the primitive sites. Some sites have fancier-sounding names since they are closer to different amenities within the campground, but they still have full hookups. When making a reservation, it is important to ask or see which sites are full hookups and which are not.
The beauty of Fort Wilderness is that you can "rough it" without having to go without any amenities. Since there are comfort stations throughout the campground, you will never have to worry about showering or using the bathroom in your rig.
When it comes to any differences between each loop and how their hookups are, it really does not make much of a difference. The sites closer to the marina are older since these were there when the park opened back in 1971. Over the years, sites have been renovated or updated to meet today's standards.
The most recently updated sites in loops 600, 800, 900, 1000, and 1400 might have slightly better water flow or newer electrical panels. These were updated in 2020 from a premium loop to now a Meadow Premium.
Are There Any Issues with Sites or Hookups?
Every campground will have its pros and cons depending on your taste for what you want. Depending on your rig and where you want to be within the campground makes a difference.
So far, the only issue I have experienced while camping at Fort Wilderness is that some of the older sites have weird electrical connections. For example, in the 1600 loop, the 20 or 30-amp connections might be controlled on your neighbors' panel. 
Even though your site might have the switch, it might not connect directly to your site. So if you have decorations or need to charge your golf cart, you must ensure your neighbor knows not to turn off the switch.
Can You Request a Specific Loop or Site?
Most guests returning to Fort Wilderness know which sites they prefer or have seen a few they would like to try. If you have a particular loop or site in mind, you might have the opportunity to book it.
Upon booking, you first need to select which type of site you want. These include tent or pop-up, full hookup, premium, preferred, and premium meadow.
Once you have made your reservation, you can make requests with the online check-in process. In addition, you can also make requests upon checking in with a cast member.
While they try their best to accommodate everyone, keep in mind that you might not have the exact site you asked for. The best thing to do is book the type of site (like premium) you want to have a better chance of landing the specific site number you like.
What is the Best Full Hookup Site at Fort Wilderness?
Since each site will slightly differ from one loop to the next, it is essential to know which part of the campground you want to be in. All of the sites are great, but you might have an opinion on which is better for your situation, such as how far you want to walk to other locations, parking your rig, or what accommodations you are expecting.
The best full hookup site for someone that is new to Fort Wilderness would be within loops 1600, 1700, 1800, or 1900. These are your standard full hookups; you are located just within the campground's entrance and far away from all noise in other locations.
If you want to be close to the marina that takes you to Magic Kingdom or want to be close to the restaurant and food trucks, then loops 100 and 200 are your best bet. For those that want to be close to the meadow area and swimming pool, then loops 900, 1000, and 1100 are ideal.
If you are booking last minute and can get a full hookup, you must choose whatever is available. No matter which site or loop you are in, you are in good hands with amenities, the atmosphere, and excellent customer service.
But more on how to book fort wilderness, how far ahead you can book it, and some tips I used to secure a site on Halloween. Check out my other article on that!