This post contains affiliate links (I get a commission at no extra cost to you for purchases made through links in this post).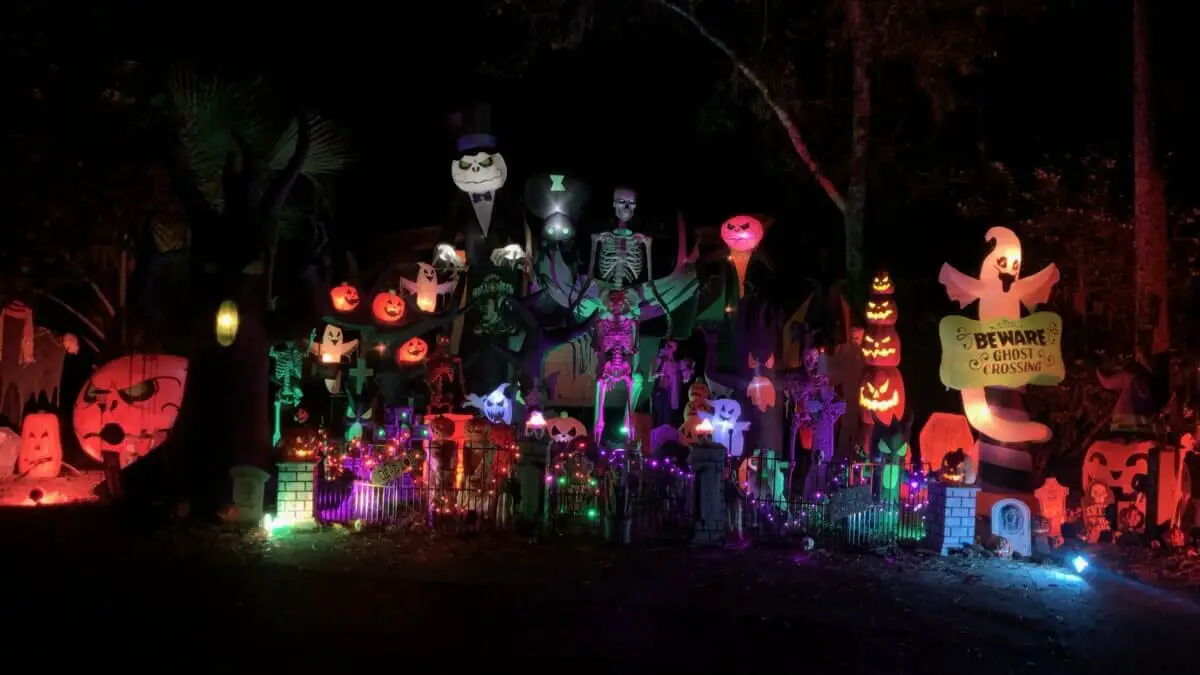 Booking a stay at Disney's Fort Wilderness campground in Orlando, Florida is worth it. But how far ahead of time should you book your stay?
When making reservations for Fort Wilderness in your motorhome, RV, or caravan, you can do it by phone up to 499 days or online 365 days in advance. It is highly recommended to book that far in advance for specific holidays or events. I booked Halloween eight months ahead, and I'll tell you how.
Depending on when you are trying to stay can make the difference between a last-minute booking versus not seeing anything free for about a week or more. Holidays are so popular that, at a minimum, it requires a year in advance to book.
How I Got a Fort Wilderness Campsite For Halloween 8 Months Ahead
In case you, like most people, missed the opportunity to book Fort Wilderness 499 days in advance, there is still a way to obtain a specific date. Due to the cancellation policy, guests have five days to cancel their stay beforehand if they want a refund, and due to cancellations, you will have a chance of getting a campsite.
This means you could still possibly book the dates you want at the last minute if someone else cancels. Calling Fort Wilderness around seven days out from your potential stay is a good start. Alternatively, you could call every few days leading up to it to check on cancellations, as there is no waiting list; this is how to get a last-minute stay.
Suppose you realize a couple of months before that you want to get a spot. In that case, you can still get one. I manage to get my site for Halloween 8 months ahead which is usually a difficult time to get a site, but people book their stay 499, yes 499 days in advance, so of course, a lot of those people have a change of plans a year later. Maybe they have even sold their RV hundreds of days before their supposed booking and then canceled it.
So don't stress out too much about it if you don't find a campsite directly; just call once a week or so to try and catch one of those canceled sites instead, and if you just have a week or two until you want to go there get on the phone each day instead.
Why Should You Book Fort Wilderness in Advance?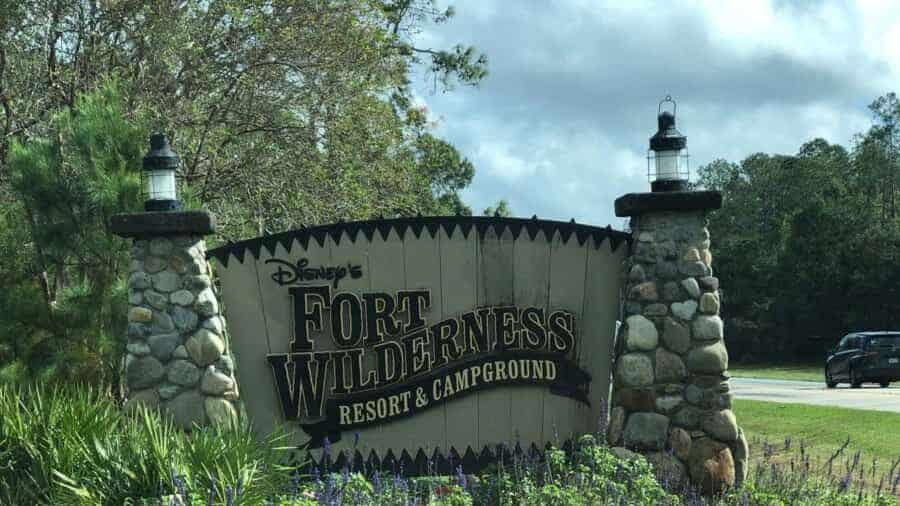 Fort Wilderness is one of the most popular campgrounds in America. Besides hotel stays, the campground is one of the most convenient and cheaper ways to access everything Disney-related.
Booking Fort Wilderness in advance is needed for October through December. Campers will decorate their sites according to the holiday, and the campground has different themes and activities in coordination with those holidays. These are the most competitive times to book every year.
The beauty of booking a stay that far in advance is that families can make vacation plans and save money or make arrangements leading up to that moment. The bad part for people who travel full-time or want to stop by during the winter months is that it can be difficult when many days are already booked.
When to Book Fort Wilderness
Since booking Fort Wilderness will take some planning, it is best to have an idea in mind when you want to go. If you want to visit in your motorhome, RV, or caravan, the best time is in the spring or summer during a weekday.
When you start getting closer to the holidays, or even weekends, that is when bookings are hard to find. If you want a holiday, then you definitely need a year or more in advance to book.
It does not matter to most people to book a full hookup, preferred, or premium when doing so in advance. As long as they can book a stay during a peak time, that is usually good enough.
Each loop has sites with level concrete pads, charcoal grills, and a short walk to the comfort station for laundry or the bathrooms. Even if you are far away from Pioneer Hall or the parking lot, they have buses that will shuttle you around for free to anywhere within the campground.
How to Book Fort Wilderness
There are two ways to book Fort Wilderness campsites for your RV, caravan, or motorhome. You can call them at 407-939-1936 to start their automated system, reach a cast member, or check out their website.
If you have never stayed at Fort Wilderness, it might be best to call and speak to a cast member. They can help determine the best spot for your specific rig or suggest accommodations.
Depending on your chosen site, you can have a concrete pad up to 60 feet long. Preferred sites are up to 45 feet long, and a standard full hookup is 50 feet long. If tent camping, the concrete pads are the smallest at 25 feet long. Each site, regardless of which one you choose, accommodates up to 10 guests.
If you have a reservation that you would like to place over a year away, calling is the best option, no matter what. Since they can make reservations up to 499 days in advance by phone, you can safely reserve your spot. Remember the cancellation policy if you decide not to stay or if your plans change.
Cancellation Policy for Fort Wilderness
The cancellation policy for Fort Wilderness is treated the same as any other reservations made at other Disney resorts. They are considered "room only," meaning you have reserved your spot for a particular time.
The reservations can be altered or canceled five days before your arrival date. If you have a vacation package, those are treated differently; 30 days before arrival instead of five.
It is best to call them and explain any issues to get the best answer without canceling. You might even be able to modify your stay dates or book a separate stay if your plans have changed.
Why You Need to Book Fort Wilderness
Fort Wilderness is the only campground to visit Disney World and anything in between. It is also much cheaper than staying at one of their hotels.
Compared to other campgrounds in the US, it has more amenities than any other. They have two swimming pools, golf cart rental capabilities, horseback riding, and big-screen movie nights with s'mores. In addition, they have activities for kids, kayaking through a small lake throughout the campground and watching fireworks every night at their beach area for transport between there and Magic Kingdom. 
Cost Effective 
On average, staying at Fort Wilderness costs about $100 a night, depending on the time of year and what site you have. For Disney hotels, these can range from $150 to $800 a night, if not more, depending on when and where you stay.
Convenience
Staying at Fort Wilderness means accessing the buses that will transport you to every park or Disney experience. These include Magic Kingdom, Epcot, Animal Kingdom, and Hollywood Studios. As for other Disney locations, you can enjoy rides to Disney Springs, Typhoon Lagoon, and Saratoga Springs.