This post contains affiliate links (I get a commission at no extra cost to you for purchases made through links in this post).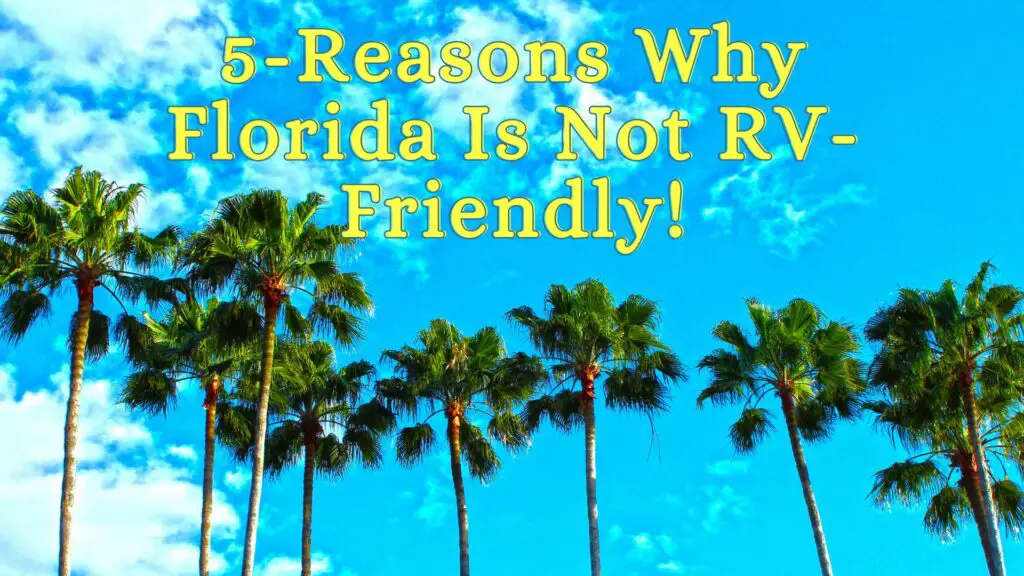 When choosing a state to live in full-time in a motorhome, Florida is almost always top of mind. It's sunny and warm throughout most of the year, and you have more than enough beaches.
Well, not to burst your bubble, but I have done some research on why living in an RV in Florida isn't all it's cracked up to be.
In today's article, I'll go over 5 reasons that should give you pause if you're contemplating making a home in Florida in your RV. Let's dive right in!
1. It's Crowded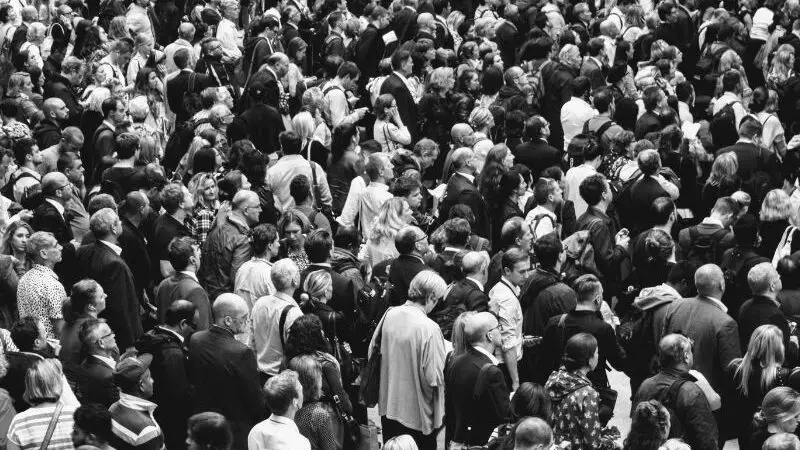 Do you know why many RVers think to live in Florida full-time? It's because everyone wants to escape to sunny Florida!
When I say everyone, by the way, I mean everyone. According to United States Census Bureau data, Florida had 22,244,823 residents from 2021 to 2022.
That's a 1.9 percent population increase that makes it the fastest-growing state in the country.
Florida has had that distinction before, but it was all the way back in 1957, says the US Census Bureau.
This chart showcases the yearly growth rate in 10-year increments from after World War II to the 2020s.
| | | |
| --- | --- | --- |
| Decade | Average Annual Rate | Highest Annual Rate |
| 1946 to 1949 | 2.0 | 3.6 |
| 1950 to 1959 | 6.1 | 8.0 |
| 1960 to 1969 | 3.3 | 4.8 |
| 1970 to 1979 | 3.6 | 5.4 |
| 1980 to 1989 | 3.0 | 4.1 |
| 1990 to 1999 | 2.2 | 3.1 |
| 2000 to 2009 | 1.7 | 2.5 |
| 2010 to 2019 | 1.4 | 2.0 |
| 2022 to 2022 | 1.2 | 1.9 |
With Florida currently experiencing such a healthy population boom, that means more people are around every turn.
Sure, you might not have to compete in the Florida housing market since you'll live in your motorhome, but the more people in the state, the less enjoyment you'll have.
If you're into the isolated boondocking life, it'll be harder to find your own little perfect slice of paradise in Florida if the population stays on the upswing like this.
Now, trends tend to level out, but how many years it will take before Florida's population numbers come down a little remains to be seen. Besides, historical data proves that the population in this state will always rise again.
If you get a reprieve from the crowds, it'll be a short-lived one at best!
2. Sweltering Heat and Humidity
You can't really blame people for wanting to live in Florida. In much of the US, winter blankets the landscape for months at a time, leading to ice-cold temperatures that sometimes drop below freezing.
In Florida, it never gets that cold. Here's a table showcasing the average temperatures throughout the year.
| | |
| --- | --- |
| Month | Average Temperature (in Fahrenheit) |
| January | 59.3 degrees |
| February | 62.1 degrees |
| March | 66 degrees |
| April | 71.1 degrees |
| May | 76.7 degrees |
| June | 81 degrees |
| July | 82.6 degrees |
| August | 82.6 degrees |
| September | 80.6 degrees |
| October | 74.7 degrees |
| November | 67 degrees |
| December | 62 degrees |
It sounds perfect, right? Yet the average temperatures don't account for the humidity. In Florida, the average relative humidity is 74 percent, says humidifier company AprilAire.
Surprisingly, Florida doesn't have the highest relative humidity rate in the country. That's Alaska at 77 percent humidity. However, the difference is that Alaska's temperatures are much colder, especially in the winter, where the temps frequently drop into the negatives.
Florida's year-round balmy temperatures and humidity take some getting used to.
If you plan to live in Florida in your RV, you'll need a seriously good air conditioning system. You'll likely run it all year long. You'll have to maintain the condensate drain, as the AC system will combat against more humidity than you may be used to.
3. Expensive Auto Insurance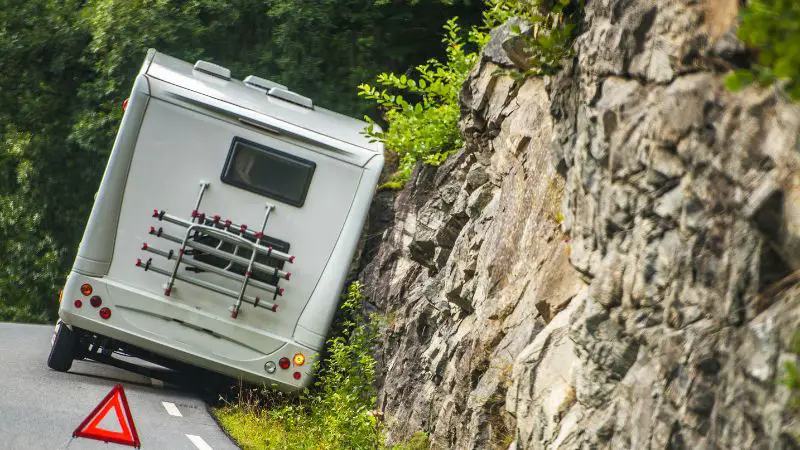 If you're still not totally convinced to forego living in an RV in Florida, the second half of this article ought to do it. After all, some people don't mind the humidity so much. They might not even care so much about a crowded environment.
What I'm sure you will care about is saving money. We all want to pocket more cash, after all!
That's where living in an RV in Florida gets tricky. Florida is within the top 10 states with the most expensive auto insurance.
For what you're paying, you should expect features like vacation liability coverage, towing (and labor), safety glass replacements, roadside assistance, emergency expenses, and contents coverage for personal items.
However, available coverage varies by insurance provider, so make sure to do your due diligence and research auto insurance plans, comparing the features of each.
Even if you have all the above features in your auto insurance plan, this type of insurance still costs more in Florida than it does in other states.
Outside of New Jersey, Michigan, Maryland, Georgia, New York, Louisiana, and Delaware, you won't pay more for auto insurance if you live anywhere else in the country.
For more information about RV costs, don't miss my post where I compare the prices of living in an apartment vs. an RV. It even contains a calculator to make it easy for you to get a proper understanding of the costs involved.
4. Alligators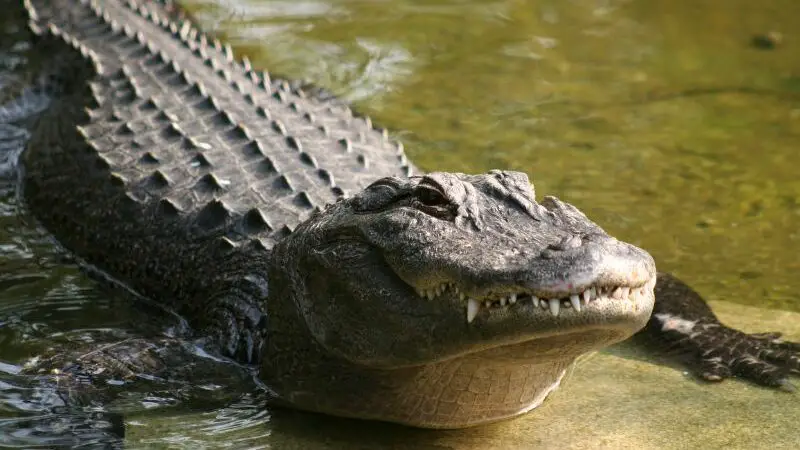 Have I still not convinced you to rethink Florida as a place to settle in your RV? Well, here's another issue that makes the state less motorhome-friendly: gators.
Conservation resource Defenders.org reports that Florida has 1.25 million gators sharing the state with its large human population. The southeastern US only has five million alligators, so Florida truly does have the lion's share. Err, the gator's share.
Alligators are terrifying no matter what, but they're not quite as scary when you're locked away in the fortress that is your home.
In an RV, it's different. A particularly hungry gator could puncture tires, damage the underbelly, and possibly even puncture the outer shell of your motorhome, depending on what it's made of.
Even if a gator doesn't come sauntering up to your motorhome for a snack, there's always the risk of running one over, which becomes a lot likelier once you're an official Floridian.
I've heard horror stories of what happens when you hit an alligator with an RV. At the very least, you could tear up the undercarriage (gators have a lot of spikes and protrusions along their exterior).
In some cases, hitting the gator can take your whole motorhome down. You could cause an accident depending on how other motorists react, and you'll have to pay to get your RV repaired or even replaced.
When you're out enjoying some nature with your RV parked, you're at risk of an alligator attack. According to encyclopedic resource A-Z Animals, from 1948 to 2004, Florida alone reported 334 alligator attack injuries and 14 deaths.
In the entire country, 376 injuries and 15 deaths occurred over that same span. That goes to show that Florida is in its own vacuum when it comes to alligator attacks.
It's not like alligators go dormant, either. They'll hide if it gets cold enough, but they don't have an inactive season. You'll always have to deal with them and their many dangers if you're an RVer living in Florida.
5. Hurricanes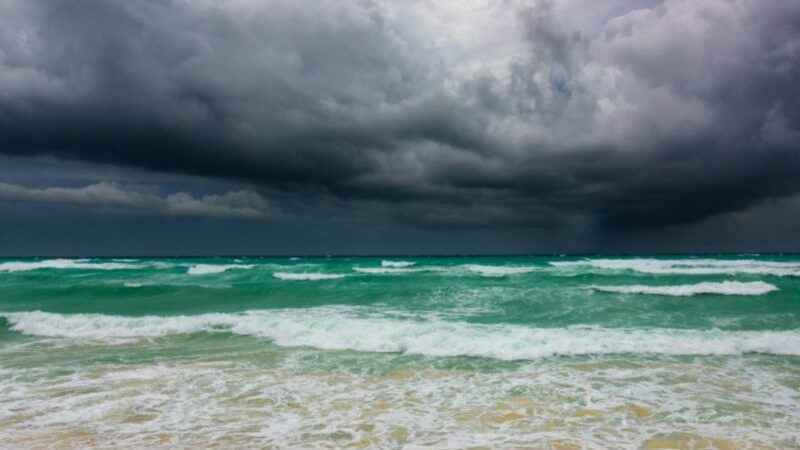 If the gators didn't change your mind, perhaps the storms will. Florida–like most southern states–is a hotbed for hurricanes.
Insurance resource Policygenius notes that Florida has the most hurricanes of all the states in the US. From 1851 to 2020, Florida had 120 hurricanes. The rate of hurricanes isn't annual, but about once per three years.
When hurricanes come through, they can leave a substantial death toll in their wake. Hurricane Irma, a Category 5 hurricane, led to 129 total deaths, 123 of which occurred in Florida, according to a 2018 publication of Morbidity and Mortality Weekly Report and the CDC.
You cannot remain in your RV if a hurricane passes through, and it's not a safe place to take shelter. Instead, you should try to evacuate in your motorhome before a storm arrives so you can get to safety quickly.
There's yet more you can do if you'll live in a hurricane-prone area in your motorhome, including:
Create a storm preparation plan with your friends or family members if you haven't already.
Make an evacuation plan, so you know when to escape Florida and where to escape to.
Store spare tools, phone chargers, garbage bags, duct tape, and batteries in your vehicle. 
Close all windows and doors and lock them.
Remove critical documents or keep them in water-safe bags.
If you can't evacuate with your motorhome, use stabilizing jacks to anchor the vehicle in one place. Hurricane window clips can also come in handy.
Detach your awning and store it in your RV.
Even if you follow all the above steps, there is no guarantee your motorhome will survive the storm in one piece.
That's a lot of stress you could incur every three years or so, and possibly a lot of extra cash to shell out on for repairs and even an RV replacement.
Alternatively, you could live in a state that doesn't get hurricanes!
Conclusion
When looking for a slice of the good life, everyone flocks to Florida. It's one thing if you want to move into a house down there, but living full-time in your RV? Personally, Im not convinced yet; maybe it is a better vacation destination rather than a full-time RV location.
Florida gets too many hurricanes, has too many gators, and has high auto insurance rates to boot. It's also humid and sticky there all year, and the huge numbers of people living there certainly don't help.
If you were on the fence about relocating your RV to Florida, I hope this article helped you think twice about it!